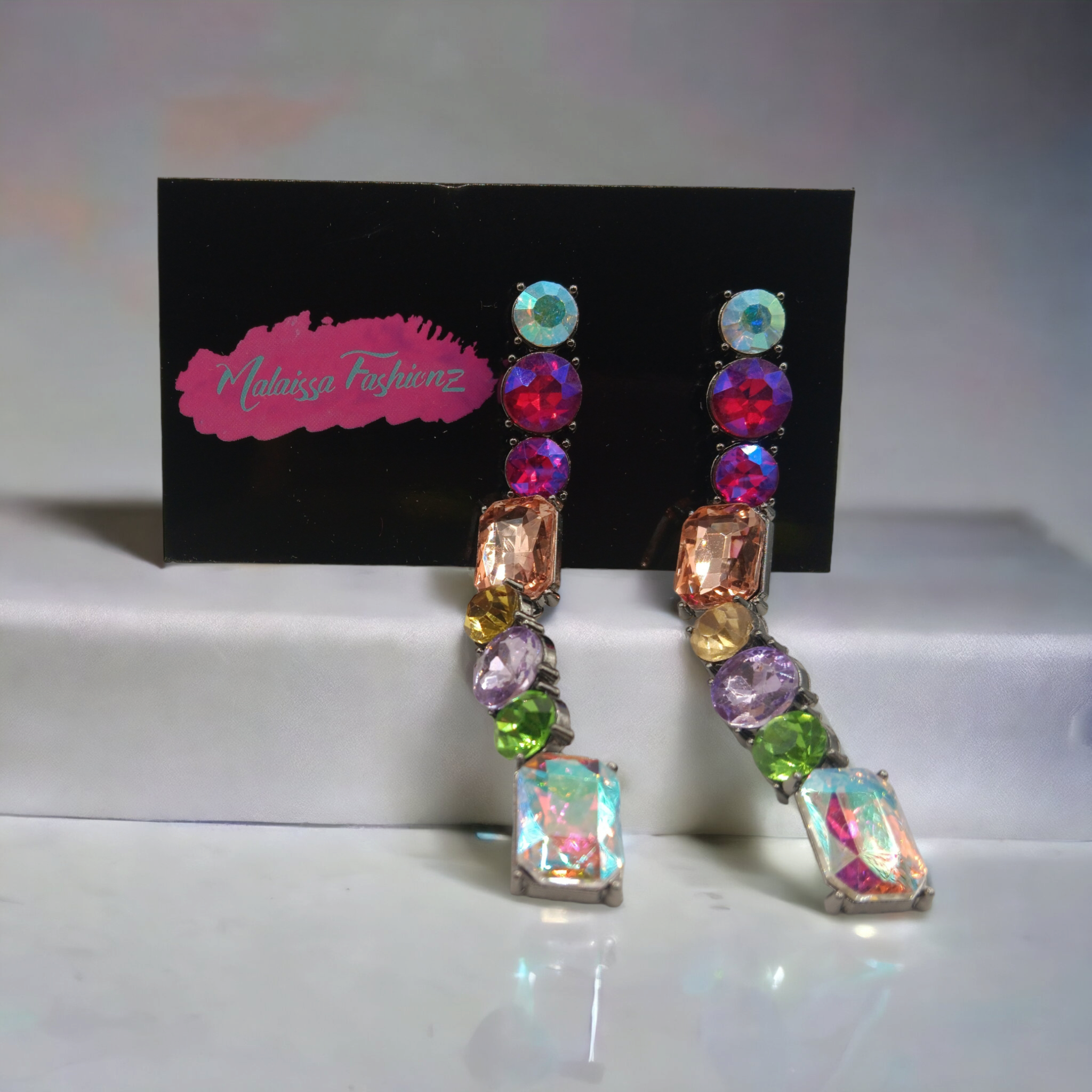 Pieces Of Me Earrings
Tax included.
Shipping
calculated at checkout.
Short description
Share
Pieces Of Me Earrings are the ideal method for saying something. Created with real gem precious stones, these earrings make certain to astonish and look lovely from each point. Flaunt your exceptional style with these sparkling pieces.
Item Specifics:
Crystal Long dangling Earrings
Luxury Pendant 
How To: 
Try not to splash on scent or different showers while wearing your gold plated gems. Wear your gems after you have splashed on your number one fragrance so synthetics on the shower or scent doesn't interface with your adornments' metal.
Hold on until your salve or cream is dry or has been consumed by your skin before you wear your gold plated ring, arm band or jewelry.
Substances like oil, nail polish, nail polish remover, chlorine, perfume and such may respond with metal/plated adornments and will make it discolor without any problem. This additionally goes with sweat, so ensure you remember to eliminate your gold plated gems when you exercise or whatever would require weighty actual work, and furthermore while swimming.
Every after use, clean your plated gems with a cotton ball or an exceptionally delicate fabric to eliminate any residue and soil it has obtained. Delicately scouring the outer layer of your gold plated gems utilizing a delicate gems fabric likewise reestablishes sparkle.
Assuming your adornments needs seriously cleaning you might clean it with warm, foamy water. Drench it for a couple of moments and you might clean it with a delicate brush. Avoid jewelry cleaners and antibacterial cleansers which might have specific parts that will simply make your gold plated gems discolor all the more rapidly.
To avoid scratches, wrap your jewelry in a soft cloth after cleaning or keep it in a jewelry box separate from other types of jewelry you have.